Our goal was to create a unique store that would sell the story of the brand and serve as a flagship for future stores. The design concept was strategically to take key elements of the MEDPLUS brand, integrate elements of biophilia to create a standout Pharmacy design that emphasises their status as the leading line in the industry.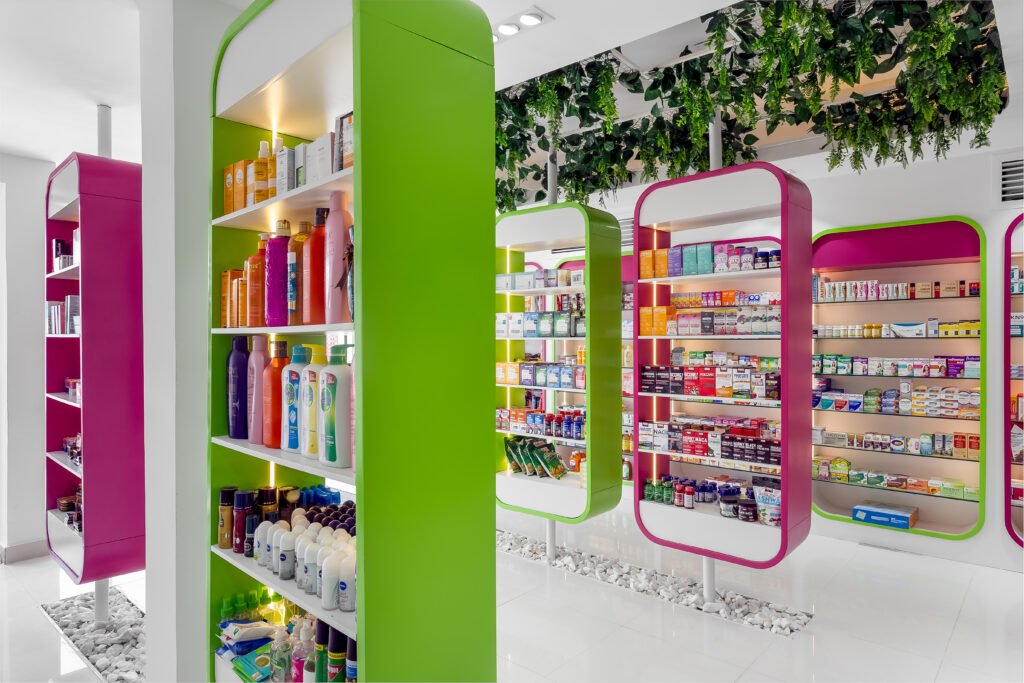 The role of colours on the psychological wellbeing of an individual can not be overemphasised. Playful use of the brand colours are introduced to create visually appealing space as opposed to the conventional store accustomed to the brand. These colours are repeated on the various components of the store to continually communicate and celebrate the brands identity. The combination of these colours and the greenery that ushers you into the space creates a welcoming, calm ambiance to incoming customers.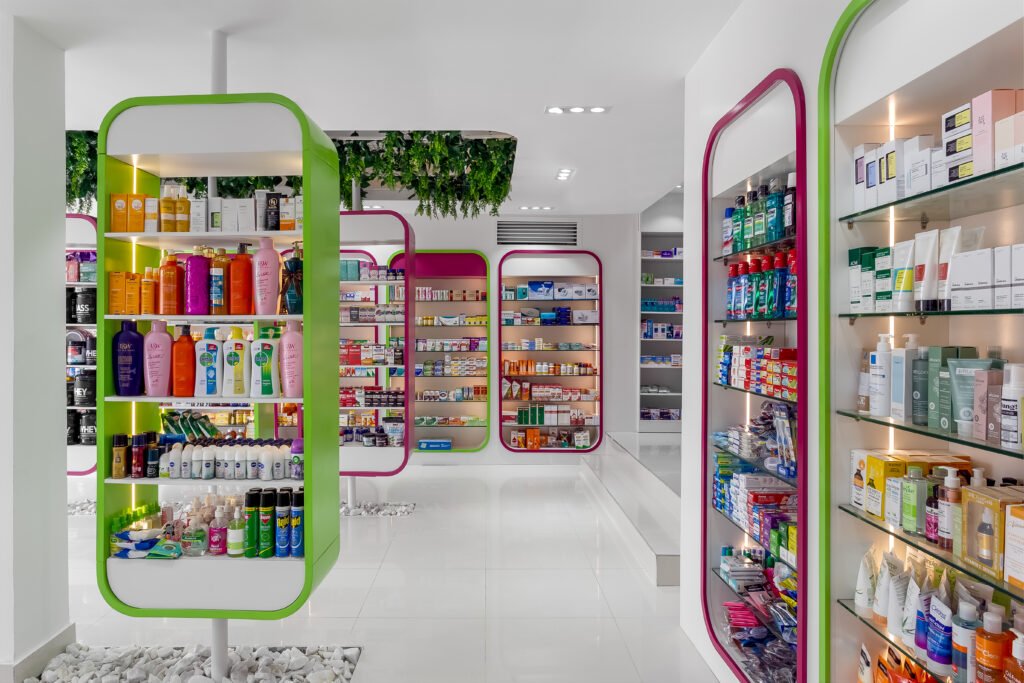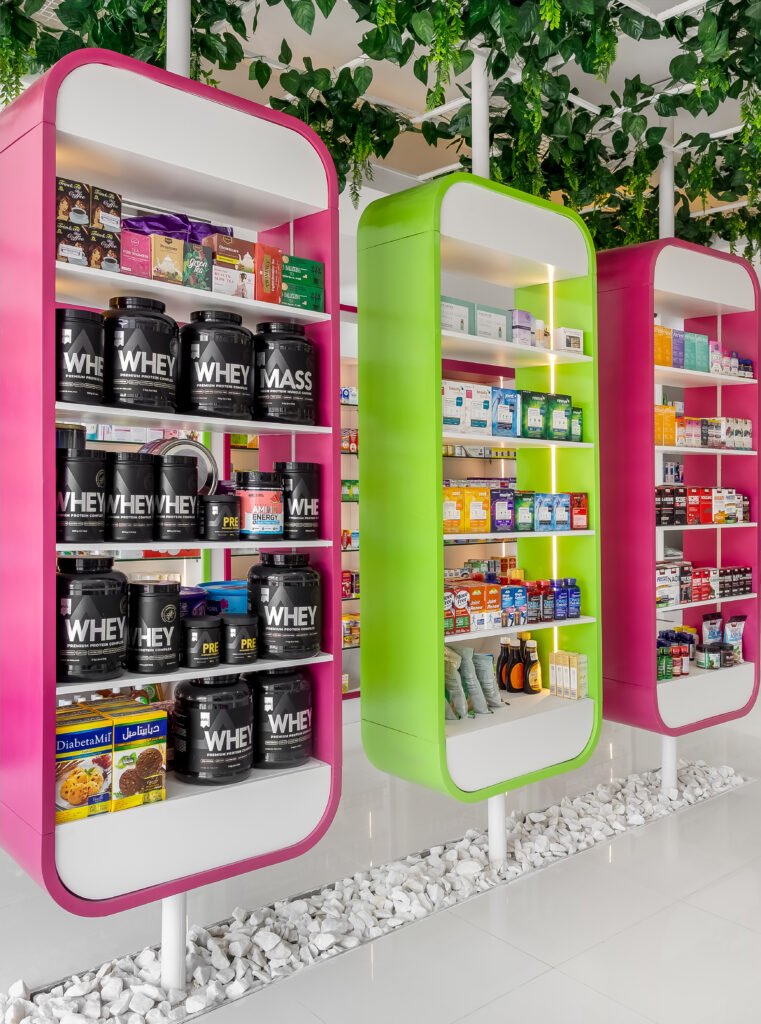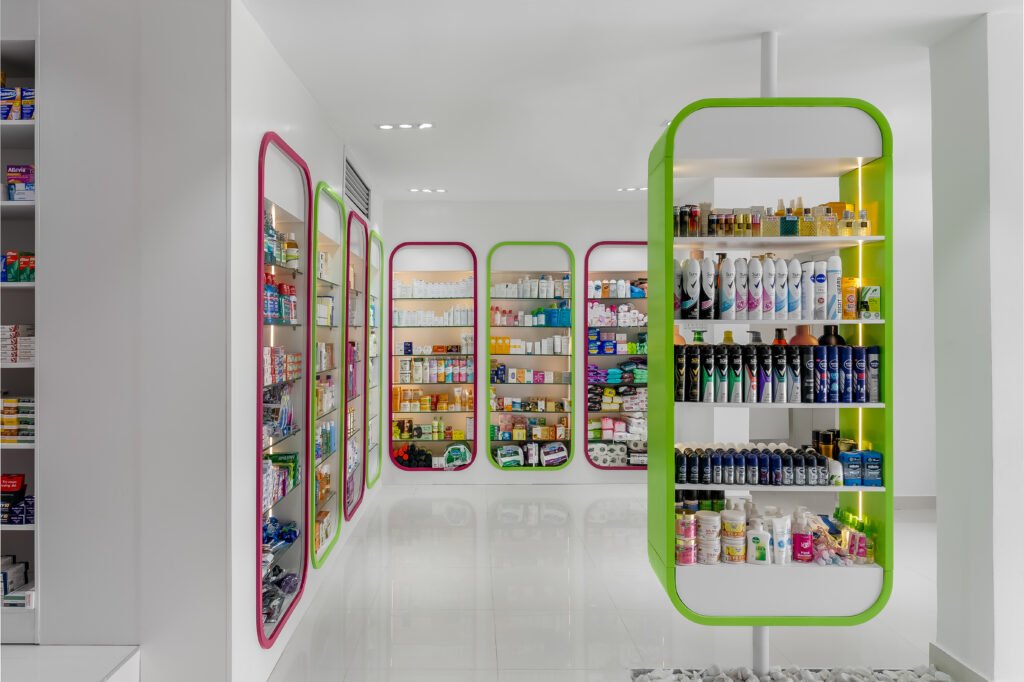 Integration of green in areas in the form of natural moss wall as the counter area backdrop as well as suspended artificial greenery in the middle of the pharmacy ceiling biophilia enabling customers connect conveniently with nature. The shelves are carefully crafted and sculpted to take the shape of a conventional capsule, a form that is very much familiar in the pharmacy world.