The Gold Store – Room XIX is a sophisticated piece of interior design with the gold statement, blending with lights that illuminate every component in the making.
In our attempt to disrupt the design norm of the fashion industry, working closely with our clients Room XIX , we partnered with sketchlab to execute this design masterpiece in order to give the end users a perfect integration of luxury, arts and culture.
Our intention, is a luxurious space with a perfect blend of minimalism, achieving balance and rhythm in our composition, where each component is meticulously crafted and designed purposefully to give the users an exciting shopping experience, from the golden shiny metals to the crystal clear glass.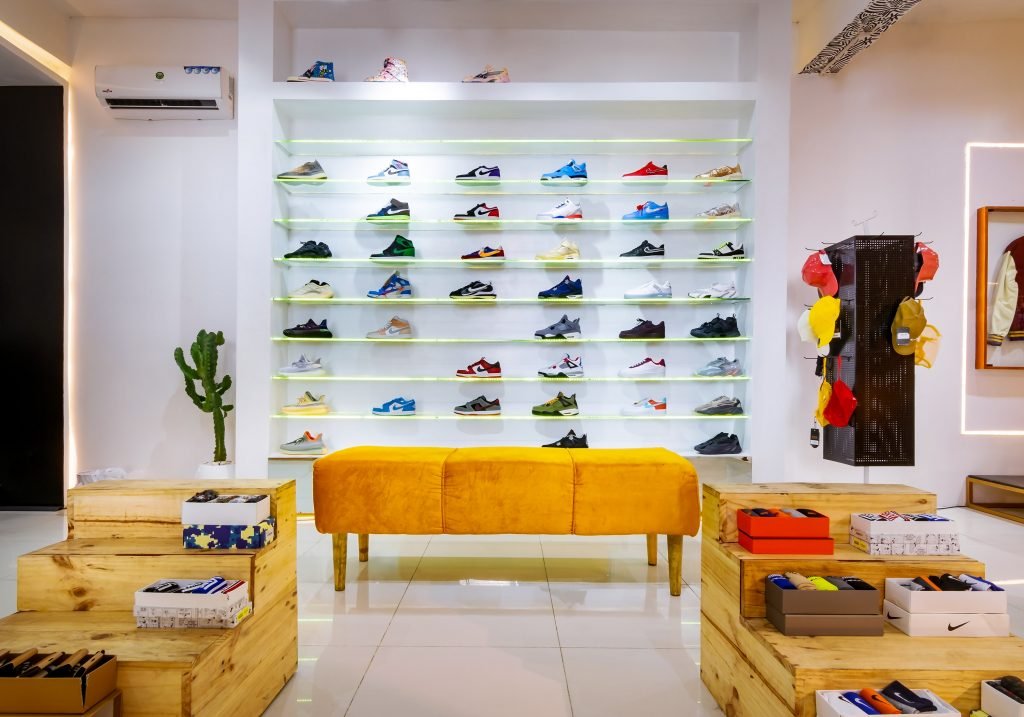 At Room XIX, the standard of tastefulness is set to achieve an attribute of being unusually effective and simple.The design adopts a balance of minimalist yet ornamented pieces that reflect its richness and simplicity likewiseWe want our users to encounter pure metallic lustre so closely that the experience makes a remarkable differenceIn order to use color effectively, it is necessary to recognize that color deceives continually – Joseph Alber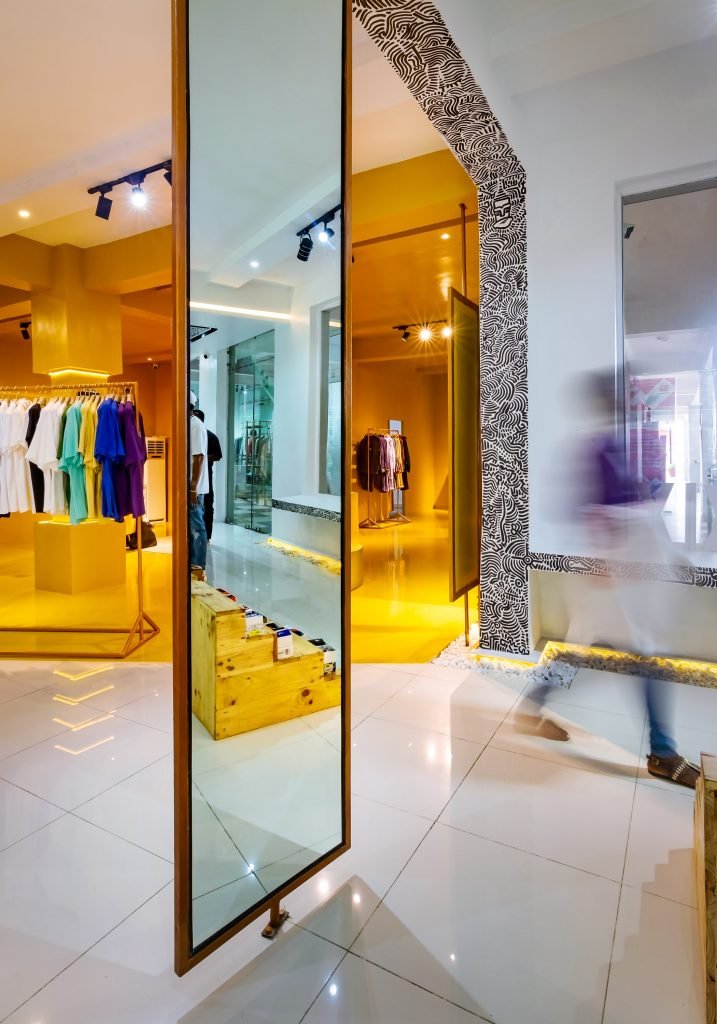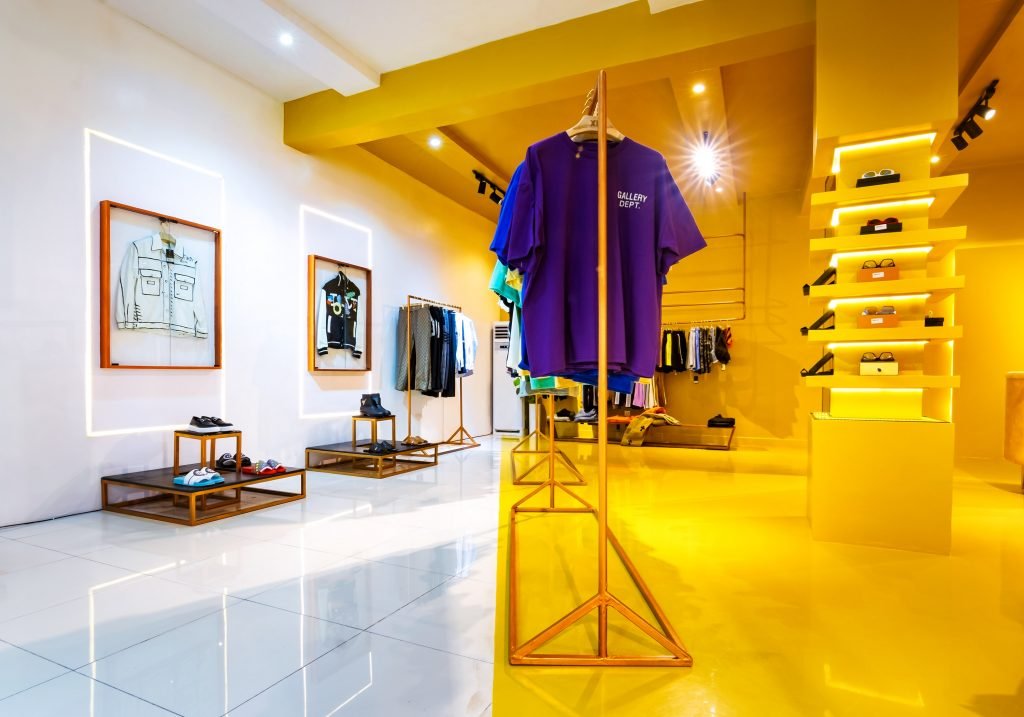 The quality of design and work put into crafting each hanger to taste is a perfect interpretation of our aim to make each piece a strong statement "The goal is to always make a statement" In this masterpiece, we were able to define light and shade with a clear cut of smooth transition. An expression of a bond; to create both an experience of the light and the bold golden lushThe details are not the details. They make the design – Charles Eames The distinguishing character created by the murals transform the spaces in stylish and creative ways. It is in the experience of the art, we are able to tell a story of form, color and shapes defining our idea of a perfect blend of beauty and elegance